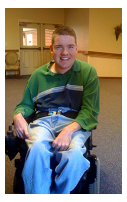 Jamie Jordan
A native of Amarillo, Texas, Jamie Jordan has spent his entire life in a wheelchair due to cerebral palsy. His ambition is to connect with a broader audience to demonstrate the life of a person in a wheelchair – as a way to bridge the gap between people with different circumstances. He does so through motivational speaking with a flair for situational comedy.
Success Against Odds
Despite his condition and others disbelief that his chosen field was a good choice, Jamie graduated with a Mass Communications degree from West Texas A&M University in 2006. It was during this time that he got his start as a DJ and standup comedian. In 2005, he launched his first podcast, "Gaming Uncensored" with friend and co-host Tommy, which gained a loyal fan base across three continents and many countries and still continues it's outreach.
Current Projects
In the coming year, Jamie Jordan would like to do more motivational speaking to share his message that "Everyone has issues to overcome, and we are more alike than different." He has been making contact with local schools, churches, and organizations to find opportunities to share his story. He recently created Riding A Wheelie Productions (RaW) and RaW Editing, a company specializing in audio editing and mastering. In 2012 Jamie began co-writing a book with blogger, musician and teacher Sara Tiemogo to share his best stories and experiences of life in a wheelchair. Described by some as a "comic-book novel" the message is both encouraging and lightheartedly funny. The book is well under way, and is expected to be published on Kindle, in the Apple Store, and available in print by November of 2013.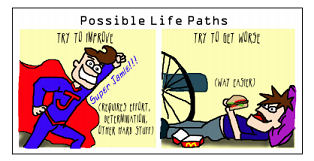 Contact Information
Jamie@JamieJordan.net
www.RidingAWheelie.com
www.Facebook.com/JamieJordanRaW
www.YouTube.com/user/JamieJordanRaW